What are PCB and PCBA?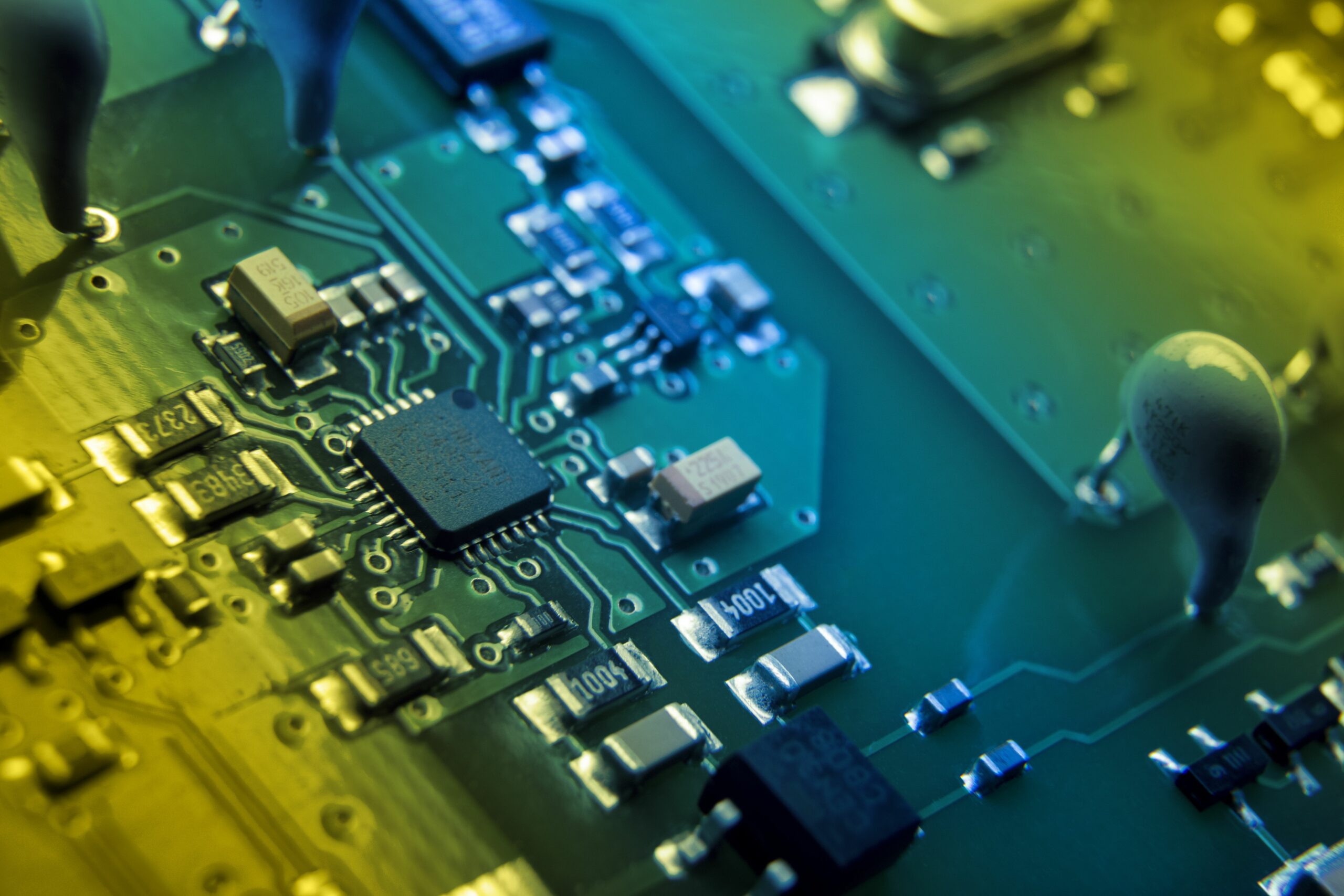 What Is PCB?
PCB stands for Printed Circuit Board and they are the foundational building block of most modern electronic devices.  From your Apple Watch to your laptop, almost every electronic gadget you own contains one or more PCBs.  Simply put, a PCB is a sheet of non-conductive material housing electrical components.  The sheet, which is often made from fiberglass or plastic, is "printed" or "etched" with electrical circuitry, hence the term "circuit board."  The copper circuitry on a PCB connects electrical components, relaying electrical signals back and forth.
A PCB besides is a board made from non-insulating and highly heat-resistant insulating material like fiberglass.  These boards are also called substrates.  A conductive metal like copper (sometimes gold) is used to make conductive circuits or pathways or traces for electricity to flow in a predetermined controlled manner.  Once PCB itching is done and the circuit is ready on the board, it is called PCB or Printed Circuit Board with no electronic components assembled or soldered onto it.  These circuit boards can be single layer, double layer, or multilayer depending on requirement of the electronic gadget.
Single-Sided vs. Double-Sided vs. Multilayer PCBs
There are various types of PCBs like Single Sided, Double Sided and Multilayer PCBs.  When you read information about PCBs, you may see the terms "Single-Sided," "Double-Sided" and "Multilayer" used often.  The circuit board industry uses these categories to determine the complexity of a board's structure.  Each type of PCB has different price points and uses.  With a basic understanding of PCB production, you can discover the capabilities of these board compositions.
SINGLE-SIDED BOARDS
A single-side PCB, also known as a single-layer PCB, is simple and affordable to produce.  When creating a single-sided board, the manufacturer adds these layers to one side only.  Single-sided boards may not have the same complexity as their counterparts, but they power a wide range of everyday electronics.  Since they cost so little to make, you can find them in bulk-manufactured devices like:
Cameras
Audio equipment
Power supplies
Calculators
Solid-state drives
Printers
DOUBLE-SIDED PCBS
Making double-sided PCBs involves the same kinds of layers as a single-sided board.  The difference between double-sided and single-sided PCBs is that instead of using a single-sided copper core, the manufacture will start a core with copper on both sides.  Double-sided PCBs have a higher cost than single-sided boards, but they provide twice as much space for components.
Electronics that need an intermediate level of circuit complexity use double-sided PCBs to operate.  Double-sided boards power more complicated devices than single-sided PCBs, but they can't handle advanced applications like computers or smartphones.  They appear in electronics such as:
LED lighting
Vending machines
Car dashboards
Phone systems
Industrial controls
MULTILAYER PRINTED CIRCUIT BOARDS
Multilayer PCBs can support a high level of circuit complexity because they consist of three or more copper layers laminated together.  The manufacturer starts a core that has the same materials as a typical single-sided or double-sided PCB.  After etching the inner core, they add layers of prepreg, a soft fiberglass.  This material keeps the layers together and becomes hard fiberglass after the board goes through a hot press. As a result of the curing process, multilayer PCBs are tough and durable.  If the manufacture is building a 4 Layer PCB they typically will use one core, prepreg and copper foil for the top and bottom layers.
We have complex technology like computers and data servers thanks to the high capacity of multilayer PCBs.  Other examples of devices powered by multilayer PCBs include:
Fiber optics
Smartphones
GPS systems
Scientific and space equipment
Heart monitors
Atomic accelerators
What Is PCBA?
PCBA stands for Printed Circuit Board Assembly.  It is the board obtained after all printing solder paste on the PCB and then mounting various electronic components like Resistors, ICs (Integrated Circuits), SMD Capacitors, Transistor, Diode and any other components like Transformers depending on the application and desired characteristics of the board.  These electronic components can be through-hole components or SMD components for SMT (Surface Mount Technology) or Mixed Soldering Technology or by Hand Soldering.  A PCBA usually undergoes reflow furnace heating to establish a mechanical connection between the PCB and the components.  Once all the electronic components are assembled or soldered onto the PCB it is termed as PCBA or Printed Circuit Board Assembly. 
What Is The Difference Between PCB And PCBA?
PCB refers to the circuit board, while PCBA refers to the circuit board plug-in assembly, SMT process.  One is a bare board, and the other is a finished board.  Therefore, the main difference between these two terms is that PCB refers to a blank circuitry board, while PCBA refers to a board that contains all of the necessary electronic components for the board to function as needed.  PCBs and PCBAs are two different parts of the same process — a PCBA is built on top of an existing PCB.
Interesting Facts About PCBs
While PCBs and other circuit boards come in more colors than ever, the majority of them come in a signature green color.  The first PCBs were used for radios and other military applications.  After the end of World War Two, they found their way into industry and ultimately the fledgling market for consumer electronics.  Today, PCBs can be found everywhere we look, from PC motherboards and memory sticks to mobile devices and controllers in household appliances.  From consumer electronics and home appliances to automotive and aerospace applications, it is impossible to imagine the modern world without PCBs.
PCB Industry In Taiwan
At present, Taiwan is one of the leading countries in the PCB industry.  According to Taipei Printed Circuit Association (TPCA), Taiwan's Printed Circuit Board industry has temporarily led the global market with a 33.9% market share, but competition from South Korea and Japan, especially from China, remains fierce.  TPCA indicates that Taiwan can maintain its technological lead for 3-5 years if the government sets up a global hub of advanced PCB fabrication and pursue autonomy in the supply of PCB materials.
While Taiwanese PCB manufacturers still capture strengths in technology and quality, and alongside Taiwan's world-leading semiconductor and ICT industries, besides enjoying the geographic advantages, Taiwan's PCB industry can take advantage of Taiwan as the world-leading IC substrate production base.  Therefore, Taiwan's PCB industry must upgrade to advance processes to catch the tremendous business opportunities alongside Taiwan's semiconductor industry's evolution.